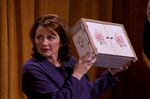 Debra hand-crafted a jewelry box to auction off at Ally's school. But as she was showing it off to everyone, the box began falling apart. Then Ray, the auctioneer, started making jokes about it, and Debra felt humiliated.
The jewelry box is seen in only one episode: "Getting Even".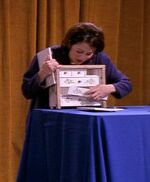 Ad blocker interference detected!
Wikia is a free-to-use site that makes money from advertising. We have a modified experience for viewers using ad blockers

Wikia is not accessible if you've made further modifications. Remove the custom ad blocker rule(s) and the page will load as expected.